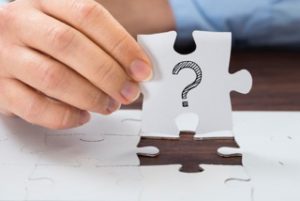 There are many variables that impact the time needed for a comprehensive evaluation. For custody evaluations a target time frame for an evaluation is 12 weeks if the parties are readily available and records can be obtained in a timely manner. A routine psychological evaluation of mental status and stability may take one to four weeks, depending on the availability of records. Evaluations for personal injury or criminal matters vary widely depending on the complexity of the case, with CST requiring less time than an MSO/NGRI evaluation. No evaluation is released, regardless of the projected time frame, without completing comprehensive interviews with the litigants/parties, collateral contacts, observation, and thorough records review.

I am licensed in Texas and Idaho, but can conduct evaluations in most other states after notifying the appropriate state board.Many of my evaluations require travel, and therefore the retainer for a typical psychological evaluation is sufficient to cover the cost of professional services and travel. I am equipped to interview litigants in executive offices around the country. Anytime, anywhere is what I do.

Depending on the nature of the evaluation, various guidelines are followed. For custody evaluations, the model standards of the Association of Family and Conciliation Courts and the American Psychological Association custody guidelines are followed. The AFCC and APA model standards and guidelines also are augmented by guidelines from the American Academy of Matrimonial Lawyers. The APA Code of Ethics, APA Specialty Guidelines for Forensic Psychology and AERA Standard for Educational and Psychological Testing are adhered to as well for criminal and civil evaluations. All evaluations are conducted using a multi-method and multi-source approach. Appropriate protocols are used for such issues as relocation, allegations of intimate partner violence and gatekeeping, sexual offending and violence risk.

The final report is an impartial, thorough relevant and reliable assessment based on best practices for scope, procedure and analysis, with practical recommendations to assist the court with the psycho-legal question(s) that prompted the evaluation.

Apart from routine questions, the specific issues for a case are defined by the Court order and further addressed by the parties and their attorneys. The parties are interviewed with same set of questions with alternating appointments. Collaterals are interviewed with a uniform set of questions, depending on the role (friend/family or professional). Children are interviewed using forensic techniques to avoid leading or inappropriate questions.

This approach relies on various methods of obtaining information, including interviews of the parties and relevant third parties, observation of the litigant(s), psychological testing, interviews of collateral contacts and professionals, and records review. All interviews are recorded for precision, and all data preserved for transparency. The methods used for conducting the forensic evaluation are reliable, impartial and intended to meet a Daubert and Frye standard for admissibility as expert testimony. Integration of relevant research and professional literature is provided in forensic evaluation reports.

It depends. Parenting Time Evaluations/child custody evaluations (e.g. social or home studies) are undertaken only after an acceptable court order has been issued. Criminal matters may require a court order depending on the nature of the evaluation. Other forensic psychological evaluations may, at times, be undertaken without a court order. An example would be a psychological evaluation at the request of an attorney where the results are part of the attorney's work product unless disclosed, or when both attorneys or a GAL/Amicus request a psychological evaluation of one or both parties.

A parenting time/custody evaluation assesses the comparative custodial fitness of both parents, and culminates in recommendations regarding custody, access and possession. A psychological evaluation typically assesses one person, resulting in a civil report describing personal injury, an individual's mental status and emotional stability or addresses the appropriate criminal issue.

Fees are charged at the rate of $275/hour. The total cost for a comprehensive child custody evaluation (e.g. Parent Time Evaluation) varies depending on the number of people evaluated, volume of documentation, and complexity of the case. A simple custody evaluation may range from $7000 – $12,000, while a complex case will cost more.  The initial retainer for a custody evaluation is typically $7000, and $3000 for a psychological evaluation. Fees for criminal evaluations are at the hourly rate or negotiated government fee schedule.

Check, credit card or cash are accepted as payment. Payment arrangements for criminal work is consistent with the practices of the local Court and referring agency (e.g. prosecution or public defender). A 3% fee is charged for payment by credit or debit card to adjust for bank handling fees.

We do not. We can provide a referral list, and your medical insurance will also have a list of in-network providers.